Programming language: JavaScript
License: Mozilla Public License 2.0
x-sheet alternatives and similar libraries
Based on the "Spreadsheet" category.
Alternatively, view x-sheet alternatives based on common mentions on social networks and blogs.
The Syncfusion JavaScript suite offers more than 65 cross-platform, responsive, and lightweight JS/HTML5 UI controls for building modern web applications.
* Code Quality Rankings and insights are calculated and provided by Lumnify.
They vary from L1 to L5 with "L5" being the highest.
Do you think we are missing an alternative of x-sheet or a related project?

Add another 'Spreadsheet' Library
README
X-Sheet For Pc Browser
高性能 Web JavaScript 电子表格
---
---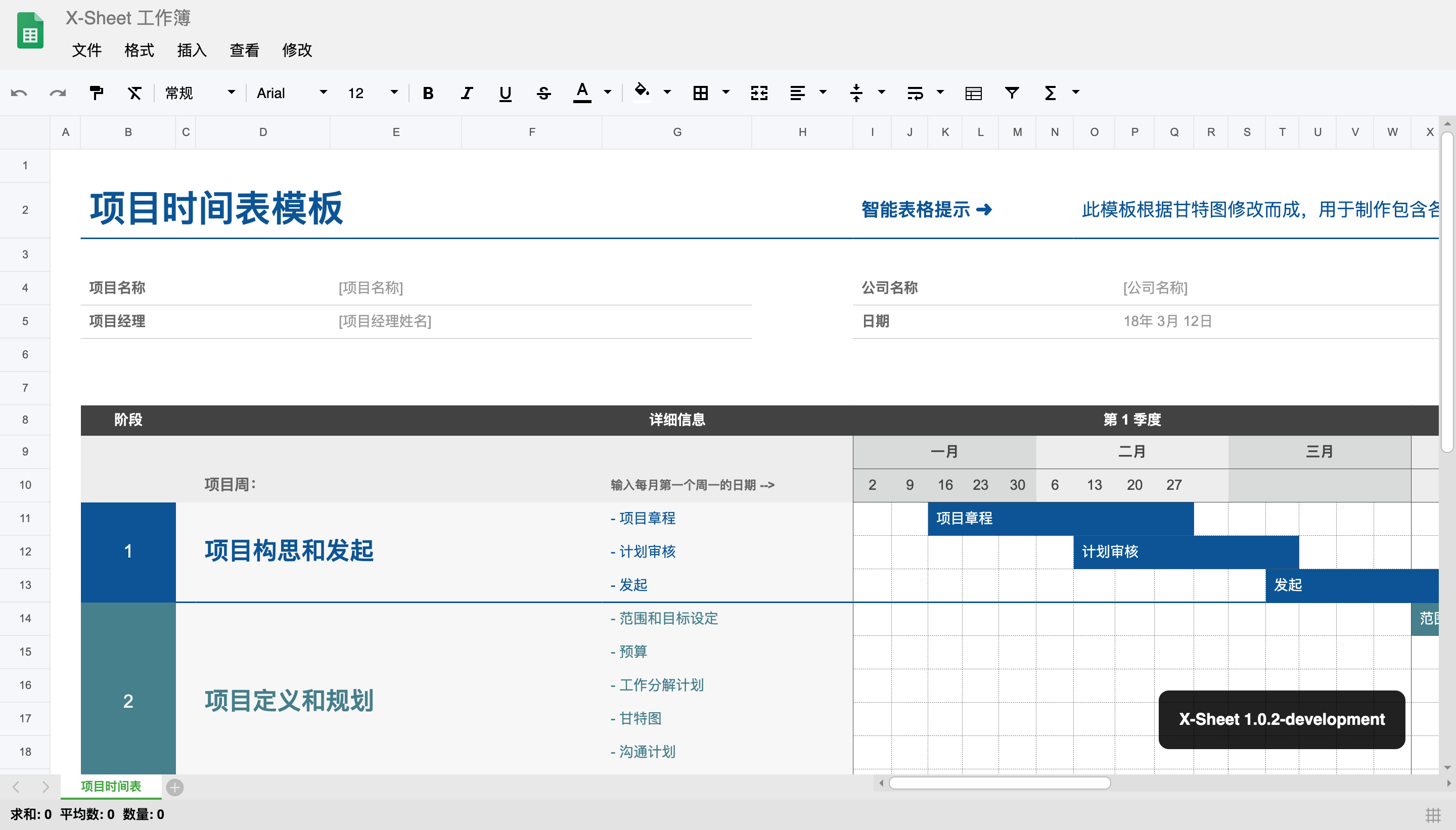 ---
---
---
初始化
<!DOCTYPE html>
<html lang="en">
    <head>
        <meta charset="UTF-8">
        <title>X-Sheet</title>
        <link href="XSheet.css" rel="stylesheet">
        <style>
            * {
                padding: 0;
                margin: 0;
            }

            html, body {
                height: 100%;
                display: block;
            }
        </style>
        <script src="XSheet.js" type="text/javascript"></script>
    </head>
    <body id="dome">
        <script>
          const dome = document.getElementById('dome');
          const xSheet = new XSheet(dome, {
            workConfig: {
              body: {
                sheets: [{}],
              },
            },
          });
        </script>
    </body>
</html>

支持的浏览器
Modern browsers(chrome, firefox).

LICENSE
MOZILLA PUBLIC LICENSE


*Note that all licence references and agreements mentioned in the x-sheet README section above are relevant to that project's source code only.